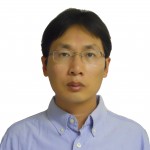 Denmark, S.C. — Voorhees College recently received a National Science Foundation (NSF) Research Initiation Award totaling approximately $200,000 to develop a comprehensive way of detecting the different types of arsenic in natural and human-impacted environments.
Arsenic is a naturally-occurring compound that can be toxic or non-toxic depending on the form. The purpose of this research will be to analyze the different forms of arsenic, particularly those in environments with high-sulfide levels.
Research initiation awards provide support for junior and mid-career faculty at HBCUs who are building new research program or redirecting and rebuilding existing programs.
"This project will enhance the research experience and training of our students at Voorhees," said Dr. Jianye Zhang, assistant professor of chemistry and environmental science at Voorhees.
"The grant will also strengthen the environmental science program at Voorhees and expand the visibility of the program."
Dr. Zhang is the principal investigator for the grant. He has been teaching at Voorhees since 2011. Dr. Zhang obtained a doctorate degree in environmental engineering and sciences from the University of Florida. He also received master's degrees in organic chemistry and physical chemistry from the University of Florida and Peking University. He completed his undergraduate education at Nanjing University, one of the top five universities in China.
For more information, contact Teesa Brunson, communications director, at 803-780-1194 or at tbrunson@voorhees.edu.
###
Voorhees College is a private, coeducational institution affiliated with the Episcopal Church and the United Negro College Fund. From its founding in 1897, Voorhees has evolved into a leading four-year liberal arts college.  Voorhees College is accredited by the Commission on Colleges of the Southern Association of Colleges and Schools to award the baccalaureate degree.  Contact the Commission on Colleges at 1866 Southern Lane, Decatur, Georgia 30033-4097 or call 404-679-4500 for questions about the accreditation of Voorhees College. Voorhees is fully committed to its mission to meet the highest standards for educating the minds, hearts and spirits of young men and women. Additional information about Voorhees College can be found on the Web site at www.voorhees.edu.