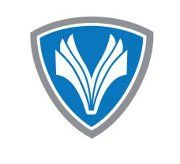 DENMARK, SC — Voorhees College recently received a $50,000 planning grant from UNCF (United Negro College Fund) to establish the Talent Improvement Program (TIP) to prepare students to transition into their chosen career.
"Voorhees is constantly seeking opportunities to better prepare our students to be successful in their careers," said Sonia King Gass, vice president for institutional advancement. "So, we are elated with the opportunity that this planning grant will provide"
In October 2015, Lilly Endowment Inc. committed $50 million to launch the UNCF® Career Pathways Initiative (CPI) to improve the job placement outcomes of graduates from historically black colleges and universities (HBCUs) and predominately black institutions (PBIs). Institutions will employ various strategies to achieve this goal, including aligning curricula with local and national workforce needs, developing intentional career pathway options for students across their collegiate experience, and strengthening their career service operations. Voorhees College is among 30 selected institutions to receive the UNCF CPI planning grant.
"The UNCF Career Pathways Initiative is not only important to HBCUs and PBIs, it is important for the entire American higher education system and the American global economy," said Dr. Michael L. Lomax, UNCF president and CEO. "CPI will serve as a model of best practices for all colleges and universities to follow, in order to ensure that we are meeting the needs of our students and the demands of the ever-changing marketplace for talent. We're excited that HBCUs and PBIs will be at the forefront of this new and impactful venture. We applaud all of the institutions that put their best foot forward in the interest of their students' future careers, and we commend the 30 institutions that were selected."
The rigorous and competitive grant process opened in December 2015 to 87 eligible public and private institutions, 70 applied for the planning grant and 30 were selected as grantees. Other local institutions who received funding in addition to Voorhees College are Benedict College in Columbia, SC and Claflin University in Orangeburg, SC. The collective planning grant distribution totals $2.55 million, which has the potential to assist more than 66,000 students across the 30 colleges and universities.
Since the Great Recession ended in 2009, the problem of underemployment has become a crisis for young adults. By early 2015, the underemployment rate for recent college graduates had reached 44 percent, according to the U.S. Bureau of Labor Statistics. The statistics are even more alarming for African American graduates. As recently as 2013, the unemployment rate for African American college graduates between ages 22 and 27 was 12.4 percent, more than twice the rate of their white counterparts. And in 2014, the share of recent African American college graduates who were underemployed soared to 56 percent. Furthermore, a recent Georgetown University workforce study found that African Americans are underrepresented in the number of college majors associated with the fastest-growing, highest-paying occupations, with only seven percent entering the STEM fields of science, technology, engineering and mathematics.
UNCF® CPI was created to address these issues. This program falls under UNCF's Institute for Capacity Building (ICB), which works collaboratively with UNCF-member institutions to enhance their infrastructure, sustainability and success in a number of operational areas.
"Voorhees College is excited about the possibilities the UNCF grant affords us in terms of better preparing our students for a global workforce, said Dr. Cleveland L. Sellers, Jr. president of Voorhees College. "As the need of the workforce changes, so must what Voorhees College offers, if we are to remain competitive and produce well-rounded students."
"The first phase of the planning will start May 1 and will conclude in October 2016," said Gass. "The committee will meet as often as needed to determine ways of enhancing current practices and our curriculum."
For more information, contact Megan Freeman, director of communications, at 803-780-1191 or at mfreeman@voorhees.edu