Spartanburg, SC – The Honorable Tim Scott, United States Senator for South Carolina, recently recognized Stacey Mason, Director of Housing and Residence Life at Spartanburg Methodist College, for her interest in helping to prevent alcohol-related incidents in the Palmetto State.
Senator Scott saluted SMC and stated the College's "participation in TIPS – Training for Intervention Procedures – is a recognition of your professionalism and interest in preventing senseless tragedies in our communities. Your efforts are greatly appreciated and will go a long way in making our state a safer place to live, work and play."
TIPS for the University is a 2.5 hour program that helps students make sound choices when faced with difficult decisions about alcohol use. Working together and with administration, students address drinking behaviors specific to their schools and develop intervention techniques appropriate to their campuses. TIPS provides students with the knowledge and confidence necessary to reduce high-risk drinking behavior among their peers. More than 1,200 campuses nationwide have implemented TIPS for the University.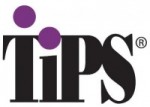 Mason shared "as a TIPS trainer, I am able to certify the Residence Life staff each year on alcohol intervention tactics through the TIPS program. This has been a part of our Residence Assistant training for the last eight years."
SMC is South Carolina's only private, residential college exclusively for freshmen and sophomore students and one of only four colleges in South Carolina affiliated with the United Methodist Church. SMC's mission is to transform lives in a values-oriented, student-centered atmosphere in the Christian tradition that encourages academic excellence, intellectual exploration, social awareness, and character development within the liberal arts tradition. Spartanburg Methodist College, founded in 1911, is proud of its heritage of providing "the opportunity TO BE your best and the inspiration TO DO great things."
For more information contact: Yvonne Harper, Director of Public Information, (864) 587-4278, harpery@smcsc.edu