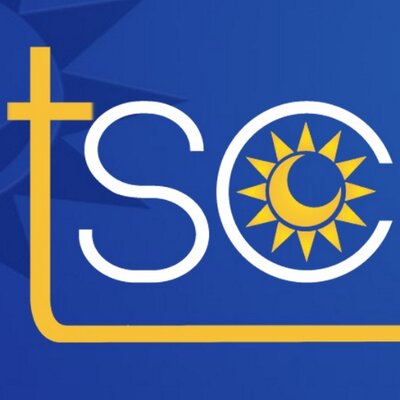 SCICU and five of its member institutions (Benedict College, Columbia College, Converse College, Erskine College, and Southern Wesleyan University) are now working as part of TransformSC's newest Action Team established to address the impact transformation in K-12 education is having on the higher education system in South Carolina.
The Higher Education Action Team is the sixth Action Team TransformSC has created in the past three years. TransformSC's other Action Teams are addressing transformative practices in K-12 education: project-based learning, competency based-progression, blended learning, continuous assessment, and culture of innovation.
Peggy Torrey, director of TransformSC, said that the creation of the new Action Team was a necessity, explaining that "We know that students in our schools are experiencing a different type of learning and they are going to expect that same learning in their college or university. We also understand that when students advance based on mastery in K-12, that complicates the current higher education admissions requirements. We wanted to get a group together to discuss these implications and see if we can help smooth the transition to higher education for students that have been educated in a non-traditional model."
TransformSC's Higher Education Action Team also includes representatives from Francis Marion University, Clemson University, Winthrop University, and the University of South Carolina. The team also has representation and involvement from other affiliated groups, including the Commission on Higher Education, SC Technical College System, SC Independent Colleges and Universities, and the Education Oversight Committee.
During the first meeting of the Higher Education Action Team, the group received an overview of TransformSC and the need for alignment within K-12 and higher education. The Action Team also heard presentations from a TransformSC district, Lexington County School District One. The group developed priorities for their work, including the following:
Strengthening the relationship between K-12 and higher education,
Addressing some of the barriers with dual enrollment courses,
Focusing on stronger career pathways counseling,
Ensuring institutions are aware of transformative practices in K-12, and
Developing a profile of a successful student who is ready for college-level coursework using data.
The Higher Education Action Team will continue to add representatives from other colleges and universities and will meet every two months.
About TransformSC
TransformSC, an education initiative of the South Carolina Council on Competitiveness, is a collaboration of business leaders, educators, students, parents and policy makers transforming the public education system so that every student graduates prepared for careers, college and citizenship. TransformSC schools and districts are designing, launching, promoting and proving transformative practices in the classroom. Currently there are 38 schools from 19 districts, as well as 3 entire districts in the TransformSC network. For more information, visit www.sccompetes.org/transformsc.