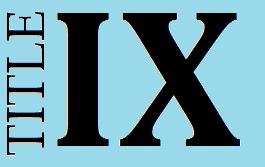 Twenty-three representatives from 14 SCICU member colleges and universities met on December 12 on the campus of Columbia College to discuss common issues relevant to Title IX compliance. Recent changes to Title IX and the Violence Against Women Act require colleges to act more aggressively in identifying, preventing, and addressing sexual misconduct on their campuses.
During the needs assessment period, the necessity for training and the related costs received #1 priority. Different levels of training for various key personnel include training for investigators, coordinators, hearing officers and hearing panel members, and students, faculty, staff and trustees. The cost of the training and the cost of traveling and accommodations are considerable.
Immediate training needs include program design for Title IX coordinators and basic and advance training for investigators. Staff turn-over, conflicts of interest among limited staff, and expanding regulations and legal requirements require constant training and retraining. In addition, campuses need assistance with documentation, design and implementation of annual climate surveys, legal rights and responsibilities, alternative funding possibilities, defining consent, handling anonymous complaints, and integrating compliance and reporting systems with SACS standard 4.1.
In an effort to address the members' collective needs in a manner that will produce the best results at the lowest possible cost, the group agreed to pursue bringing high quality training to the South Carolina independent colleges and universities in the areas of Title IX legal responsibilities, program and policy formation, and basic and advance training for investigators. Sharing the cost of instructors and facilities in-state is thought to be more cost effective than sending staff to multi-day training sessions that would require out-of-state travel.
Another area for collaboration is the cost of membership in national professional organizations. Memberships bring with them access to high quality resources and discounted training, but they are expensive for individual schools. The group will explore discounts available to multiple subscribers at some of the most common and most trusted program providers.