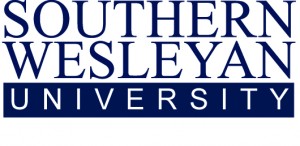 CENTRAL, S.C. – Southern Wesleyan University will soon offer a new MBA concentration tailored to individuals considering advancement into administrative levels of the health care industry.
The fully-online 20-month degree program combines the finance, operations and management components of a traditional MBA while adding key concepts found within health care administration.
According to the U.S. Bureau of Labor Statistics, employment of medical and health services managers is projected to grow much faster than the average for all occupations, due in large part to the aging Baby Boomer population and a resulting increase in demand for medical services.
Students graduating with an MBA with health care administration concentration will be prepared for career and/or advancement opportunities in hospitals, home health care, nursing homes and elder care facilities, outpatient care centers, rehabilitation facilities and mental health centers.
With classes projected to begin March 22, Southern Wesleyan has begun recruiting efforts for the new concentration.
The MBA with health care concentration was made possible through an innovative partnership between Southern Wesleyan and Baptist Easley Hospital. Students enrolled in the program will benefit from a sharing of resources between Southern Wesleyan and Baptist Easley.
Michael L. Batchelor, CEO of Baptist Easley, is enthusiastic about this new concentration and what it means for the future of health care in the Upstate.
"This collaboration combines our collective enthusiasm, philosophy and faith foundation," Batchelor said. "Southern Wesleyan and Baptist Easley came together with our similar beliefs and passion and asked, 'What can this partnership create?' It makes sense that we should work together to improve the health of our community."
"Such a degree will meet the needs of hospital and health care workforces in a new and exciting way," Batchelor added.
"This program will seek to prepare graduates with transformational servant leadership skills and a performance excellence framework needed to effect change in the current era of health care reform," said Lynn Brown-Bulloch, associate professor of business and coordinator of the new program at SWU. "It is an exciting time in health care and just the time for a focused health care business administration program," Bulloch added.
For details about the MBA with health care concentration, contact Southern Wesleyan University at 877-644-5557 or email central@swu.edu.
###
Southern Wesleyan University is a Christ-centered, student-focused learning community devoted to transforming lives by challenging students to be dedicated scholars and servant-leaders who impact the world for Christ. For details about degree programs, go online to swu.edu.