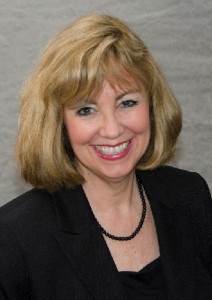 CENTRAL, S.C. – Southern Wesleyan University named Dr. Tonya Strickland as provost.
Strickland, who will begin her duties at Southern Wesleyan July 1, comes from Bainbridge State College, an institution in the University System of Georgia, where she has served as vice president for academic affairs and as a tenured professor of English since 2010. She earned her bachelor's and master's degrees in journalism from the University of Wyoming and her doctorate from Baylor University in curriculum and instruction, with a specialization in writing and English education. She recently completed a graduate certificate in biblical studies from New Orleans Theological Seminary. Strickland is also a 2011 alumna of the USG Executive Leadership Institute.
Strickland is the recipient of several national and Georgia awards, including an Outstanding First-Year Student Advocate Award from the National Resource Center for the First-Year Experience and Students in Transition, a Georgia Governor's Commendation for Customer Service, a University System of Georgia Regents' Scholarship of Teaching and Learning award, and the Microsoft David R. Pierce Faculty Award from the American Association of Community Colleges for innovative use of technology in the classroom.
She is married to Charlie Strickland, headmaster for Grace Christian Academy in Bainbridge. They have three children, with their first grandchild due in July. Together they enjoy kayaking, racquetball, teaching and discipling others.
"I believe God has been preparing me for this role throughout my life," Dr. Strickland said. "That God has called me to SWU testifies to the power of the Lord to love and to lead."
"The entire campus community is electrified with the anticipation of Dr. Strickland joining our team," said Southern Wesleyan University President Todd Voss. "Her experience, passion to serve and creative ideas are in perfect alignment with what is transpiring at Southern Wesleyan at such a time as this!"
###
Southern Wesleyan University is a Christ-centered, student-focused learning community devoted to transforming lives by challenging students to be dedicated scholars and servant-leaders who impact the world for Christ. For details about degree programs, go online to swu.edu.
Ed Welch , Assistant Director of Communications 864-644-5328 | www.swu.edu