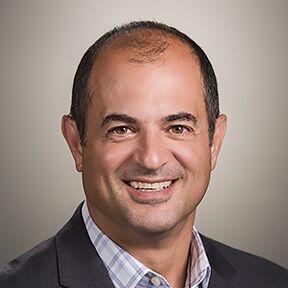 SPARTANBURG, SC — Dr. Phinnize J. Fisher, Chair of the Board of Trustees of Spartanburg Methodist College, announced today that W. Scott Cochran has been named by the Board of Trustees as the eighth President of Spartanburg Methodist College.
Dr. Fisher stated that "We have a proud legacy at Spartanburg Methodist College of encouraging students to dream big dreams and we will provide the foundation for students to have those opportunities. Scott Cochran is the perfect critical thinker and visionary leader who will move Spartanburg Methodist College into the future and continue the tradition of challenging students to strive to realize their lifelong dreams. We, the students, faculty, staff and Board of Trustees are excited to give without reservation the eighth presidential reigns to Scott."
Mr. Cochran is a graduate of Wofford College and earned an MBA from Duke University. He has extensive experience in both business and higher education. His twenty years in business include roles as a senior executive in the US and internationally with GMAC, UPS Capital, and most recently, Performance Solutions by Milliken, a unit of Milliken & Company.
Mr. Cochran served Wofford College for seven years as Dean of The Space. The Space houses a robust suite of programs including entrepreneurship, social entrepreneurship, consulting, and leadership, with the focus always being on helping students reach their full potential. Mr. Cochran has also taught finance courses at Wofford College. He is a Liberty Fellow.
In accepting the presidency at Spartanburg Methodist College, Mr. Cochran stated "I am incredibly humbled and honored to serve Spartanburg Methodist College as its eighth president. I look forward to working with an extremely talented group of faculty and staff to create an atmosphere where ideas flourish, students are inspired to dream, and everyone achieves more together."
Spartanburg Methodist College is the only two-year college in South Carolina that combines the benefits of a private school education with the college experience of living on campus. Over 90% of Spartanburg Methodist College graduates transfer to continue their pursuit of a baccalaureate degree.