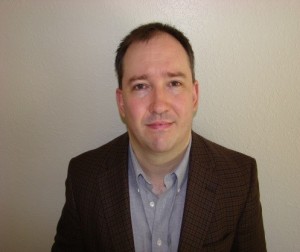 Six Claflin University students will travel to Puerto Rico from June 17-27 for a project designed to improve their communications skills in Spanish while serving as goodwill ambassadors. The students will participate in the "Spanish Language Immersion/African Influence in Puerto Rican Language and Culture Project "headed by Dr. Jason Youngkeit, an assistant professor of Spanish at Claflin.
According to Youngkeit, one of the project's primary objectives is to provide the students an opportunity to travel to Puerto Rico, not only as tourists, but also as a group that will be immersed in the life of the Puerto-Rican community.
"This experience will allow the students to dramatically improve their Spanish language skills," he said. "They will be expected to use Spanish at all times, especially out among the local Puerto-Rican population while doing such things as ordering food in restaurants, bargaining with and buying different items from local merchants and interacting with native Puerto-Ricans while strolling the cobblestone streets of Old San Juan."
Clalflin students selected for the trip are seniors Darius Ceasar (sociology & criminal justice administration/Columbia, S.C.); Tabithia K. Holman (history/Orangeburg, S.C.); and Ebone D. Trapp (chemistry/Columbia, S.C.). They will be joined by sophomores Audrey D. Anchirinah (mass communications/Ghana); Alissa V. Marlbrough (Spanish/Columbia, S.C.); and William E. Richburg (philosophy & religion/Sumter, S.C.).
The project will also allow the students to research the rich heritage of African influences in
Puerto-Rican culture.
"The African heritage and influences can be found today in Puerto Rico's art, music, cuisine, language and other aspects of everyday life" said Youngkeit.
The "Spanish Language Immersion/African Influence in Puerto Rican Language and Culture Project" received funding from the Faculty International Research Awards through the Claflin University Visionary Leadership Institute's (VLI) Global Leadership Program (GLP). These awards were funded by a grant from the United Methodist Church Black College 5% Fund.
The Black College Fund assists the 11 United Methodist-related historically black colleges in funding for faculty development, maintaining infrastructure, student scholarships and
financial aid.
###
Founded in 1869, Claflin University is recognized by national publications such as U.S. News and World Report, Forbes.com and Washington Monthly as one of America's best liberal arts colleges. The University proudly serves the state of South Carolina, the nation and the world. Its beautiful historic campus is home for approximately 2,000 students from every region of the United States and more than 20 international countries. Claflin students demonstrate extraordinary achievement, distinctive confidence and a lifelong desire to transform society through visionary leadership. Its academic programs prepare students to compete and succeed in a global and technological society.
Outstanding alumni include Chief Justice of South Carolina Supreme Court (Ret) Ernest A. Finney, Jr.; renowned photographer, author and publisher Cecil Williams; internationally recognized artist Leo Twiggs; Vela McClam-Mitchell, president/CEO and owner, Georgia International Travel; and the eighth president of Claflin University, Dr. Henry N. Tisdale. For more information, visit claflin.edu or GoToClaflin.com.