SCICU Board of Trustee member Ben Green has recently written and published The Global Superstar: How Your Students Can Develop an Advantage over Global Competition. Calling on his years of experience in international business, as well as his recruitment of global companies for the SC Department of Commerce, Ben has designed The Global Superstar as a how-to-guide for young people and their parents, teachers, and mentors to prepare for and successfully compete against global competition.
Thoroughly researched and practical in intent and design, Ben's matter-of-fact, conversational style of writing creates an easy-to-read guide for deciding career paths and goals, identifying educational resources and pathways, and evaluating and pursuing rewarding and sustainable career opportunities in the global marketplace.
Focusing on the next generation of students from birth to age 30, Ben charts a course for informal and formal education experiences within a global context that encourages and challenges tomorrow's leaders to think broadly and recognize the importance of becoming adaptive, life-long learners in a multicultural environment. Finally, Ben reviews the characteristics, earning potential, and international opportunities for the most in-demand careers and analyzes the skills, education, and training needed to be able to compete with candidates from all over the world.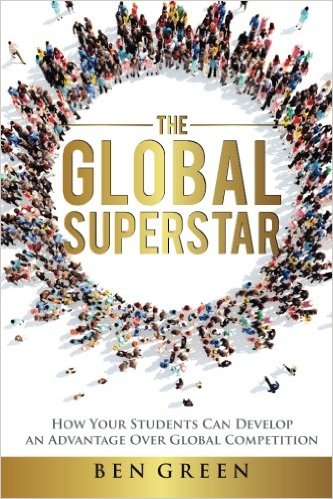 Ben is known by many as the COO of DP Professionals and as a local entrepreneur and education activist. As an author, his life, education, and career experiences are reflected in his writing.
Ben received his BA degree in finance from Morehouse College and an MBA from USC along with numerous certificates from prestigious international institutions. He has held more than twenty jobs, traveled to twenty-four countries, and done business with people from more than thirty countries. Ben speaks Japanese, Portuguese, Spanish, and Southern.
In addition to being elected to the SCICU Board of Trustees in 2015, Ben serves on the boards of the SC Chamber of Commerce, Midlands Education & Business Alliance, Midlands Middle College, the Excellence in Education Committee, and Richland School District #2 Innovation Institute.
Ben's personal passion lies in sharing his international experience and practical career tips with students, educators, and career advisors at high schools, colleges, and universities. He's happy to share this experience particularly with SCICU schools, and has spoken at two SCICU schools already. In addition, he's spoken at SC State, USC, and Clemson on global studies and career topics. His background lends itself to career services, international business, languages, global studies, and the value of a liberal arts education. Ben can be contacted via phone at 803-509-3394 or via email at info@theglobalsuperstar.com.
The Global Superstar: How Your Students Can Develop an Advantage over Global Competition by Ben Green is available at Amazon.com in both paperback and Kindle versions.