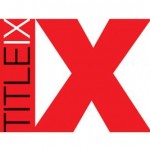 SCICU is pleased to announce that Title IX Investigator Training will be held at Southern Wesleyan University in Central, SC on September 22-23, 2015. The sessions will be conducted from 8:30 a.m. to 4:30 p.m. each day. Attorneys Natasha Baker and Megan Farrell of Hirschfeld and Kraemer Employment Law will conduct the training. Training will consist of pre-session videos plus two full days of lectures and interactive exercises. Print and electronic materials will be made available prior to the classroom dates.
Training is limited to 100 participants from SCICU member colleges and universities. The cost per person will be $315.00 to include all training and materials and breakfast, lunch, and refreshments on both days. SWU has generously donated the cost of the meeting facility. On-line registration and payment is available at SCICU TIX Training.
This is a great opportunity for staff to attend required training at an in-state location and at a very reasonable price. The added benefit is that each member school can send a team, and those team members will be able to interact with teams from schools of similar size and circumstances. Training is designed for small liberal arts colleges and sensitive to faith-based missions.
In addition to contracting for person to person in-state training, SCICU has negotiated enterprise contracts with three national providers of on-line sexual assault awareness and prevention programs for students, faculty, and staff: EverFi (Havens), Campus Answers, and Campus Clarity/Law Room.
The final regulations implementing the Violence Against Women Act (VAWA) amendments to the Clery Campus Safety Act were effective July 1, 2015. SCICU will continue to work with campus Title IX coordinators in an effort to assist our member colleges and universities to meet their obligations and responsibilities under Title IX and to maintain safe living and working environments for the students, faculty and staff.