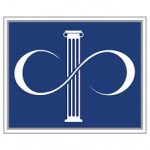 With thirteen days to spare, SCICU succeeded in raising the funds necessary to qualify for a $25,000 matching gift from the Council of Independent Colleges (CIC). Many "thanks" to the Council of Independent Colleges for making the challenge grant funds available and to our loyal donors for helping SCICU qualify for the matching scholarship funds.
SCICU raised a total of $35,000 in new or increased gifts that will be combined with the $25,000 CIC matching funds to make a total of $60,000 in IT or STEM-related scholarships. Beginning in the 2015-16 academic year, sixty $1,000 SCICU/IT-oLogy scholarships will be awarded over the next three years to students majoring in Information Technology, Computer Science, Applied Computing, and other STEM-related majors at our member colleges. Students at each of SCICU's 20 member colleges and universities are eligible for a SCICU/IT-oLogy scholarship.
The Council of Independent Colleges (CIC) is an association of 600 nonprofit independent colleges and universities that has worked since 1956 to support college and university leadership; advance institutional excellence; and enhance public understanding of private higher education's contributions to society. CIC approved SCICU's matching funds grant application in July 2014.
SCICU appreciates the support of the following 48 generous donors who made the SICU/CIC Challenge Grant a huge success:
Jennet Alterman
Henry Barton
Henri Baskins
William Beaty
Charlotte Berry
Clyde Bess
Blue Cross/Blue Shield of SC
BMW Manufacturing Company, LLC
Malissa Burnette
Council of Independent Colleges
Cox Industries, Inc.
Emma Dean
Edward and Janet Duffy
Lonnie Emard
Enterprise Holdings Foundation
James C. Fort
4E Ventures, LLC
Haynsworth, Sinkler, Boyd, P.A.
HRP Associates, Inc.
Milton Kimpson
Jay Lasater
Michael G. LeFever
Amy Love
Erwin and Nancy Maddrey
Malloy Foundation
Earl Mayo
Lucy Grey McIver
Kathy McKinney
Metromont Corporation
Midland Agency Service
Derial Ogburn
Provista
James D. Reynolds, Jr.
Harriet L. Rucker
Sanders Family Foundation
Edward M. Shannon, III
Minor M. Shaw
Cary and Marilyn Smith
SouthState Bank
Spinx Company
TD Bank, N.A.
Andrew and Brenda Torrence
Vulcan Materials
Claude Walker
Walsh Consulting Group, LLC
Brent A. Weaver
Williams Family Foundation
Edward T. Zeigler, Jr.
SCICU will have a chance to formally recognize the work of CIC and thank them for their latest gift when Mr. Ned Moore, Vice President of the Council of Independent Colleges, attends the October 6 meeting of the SCICU Board of Trustees.