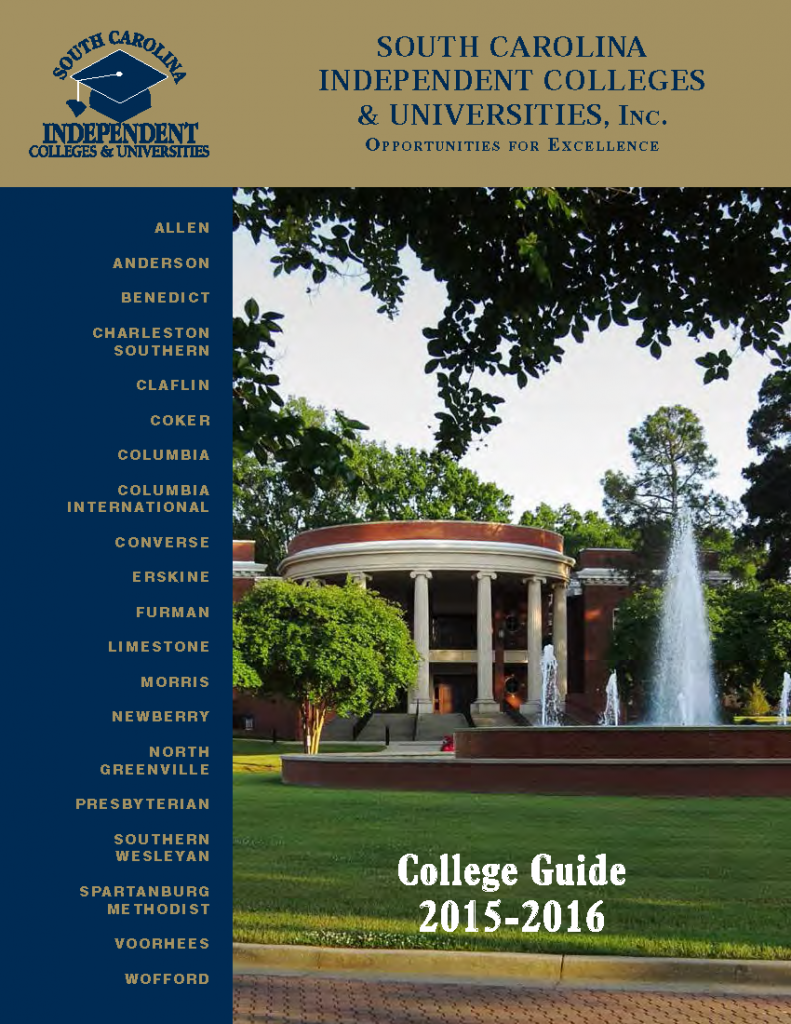 COLUMBIA, SC — The 2015-2016 SCICU College Guide was selected for an Award of Excellence at the 2016 Printing Industry of the Carolinas (PICA) Awards Banquet in Concord, NC on April 16, 2016. This year marks the 50th awards competition for PICA, which continues to be one of the largest printing contests in the United States.
Shay Shealy West, SCICU Media and Communications Specialist, worked with Colonial Printing, Inc. of Columbia in the design and printing of the sixty-seven (67) page 2015-2016 SCICU College Guide.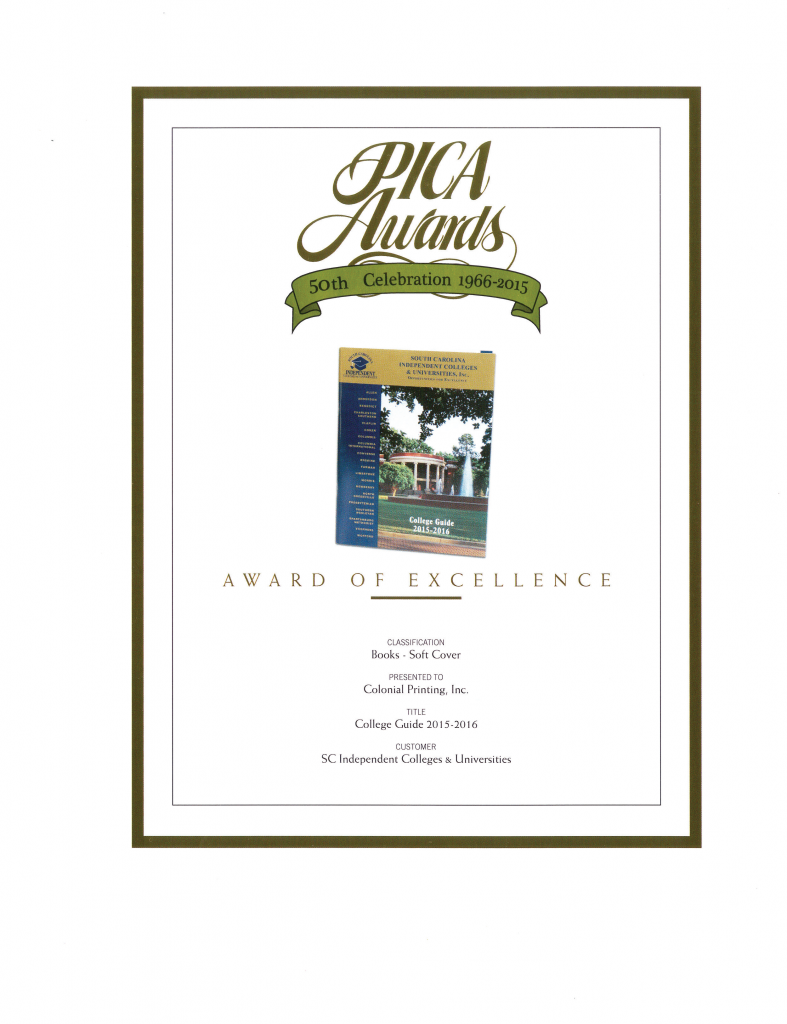 More than 270 industry professionals were in attendance at the 2016 PICA Awards Banquet. The 2016 PICA Awards attracted more than 630 entries from 47 printing companies, along with more than 125 entries from 5 graphic arts high schools and 7 college graphic arts programs from across the Carolinas.
Each entry was judged on its own merit in a category with similar printed pieces. The judging criteria included overall visual impact, registration, crossovers, clarity and neatness, sharpness of halftones and line drawings, richness and tonal qualities of color, paper and ink selection, ink coverage, difficulty of printing, effective contrast or softness, finishing, and bindery.
The SCICU College Guide promotes the benefits, advantages, and affordability of a liberal arts education at an independent college or university in South Carolina. In addition to information about scholarships and financial aid, the Guide provides admissions information on each of SCICU 20 member institutions. Print copies of the book are distributed to counselors in public and independent high schools throughout the state, to students and parents, and to state legislators and other public officials. The on-line version receives thousands of hits every year.