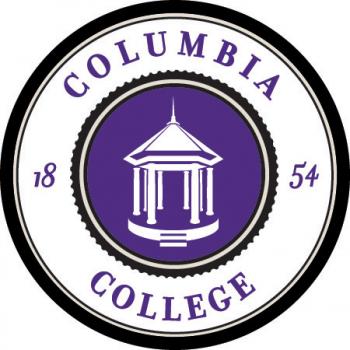 COLUMBIA, SC (courtesy The State, Roddie Burris) – Cierra Bowers, a rising sophomore at Columbia College, is determined to be fully prepared and effective on the first day she walks into a classroom as a teacher.
That is a journey, Bowers understands, but one that's made easier knowing someone who already has walked in those shoes.
Through Columbia College's mentorship program, Bowers has worked with Beaufort County high school teacher Bernadette Hampton to see firsthand how teachers work in the classroom and to become intimately familiar with the challenges.
By joining the South Carolina Education Association, Bowers gained the opportunity through its student program to travel to Maryland to learn about the new federal Every Student Succeed Act, which replaces No Child Left Behind. The act will affect Bowers when she begins to teach.
Bowers, of Chapin, had never traveled that far from home alone and also had never traveled by airplane. But Hampton coached her through it all, she said.
"Coming into college is already a tough transition," Bowers said, "and most of the time, you do feel alone. Having a mentor helped emotionally and it helped academically."
Columbia College officials say the school – one in a shrinking field of just 41 women's colleges in the United States – has developed a culture of making sure each student is as successful as possible. The mentorship program is part of that.
"I applaud Columbia College for this initiative," said Hampton, a 23-year educator.
While most colleges and universities have mentoring programs, the mentors are peers, Hampton said. "But they (Columbia College) took it a step further and reached out to professionals, which brings about a wider development of the students."
Columbia College has had a mentoring program for about a dozen years or so, school officials said. But CLIMB, as the program is known, was revamped in the fall of 2013, when the college committed to offering all of its students an opportunity to connect with a professional from the community who would serve as a mentor.
Established in 1854, the college uses mentors as a third leg of each student's "personal board of directors," which also includes a faculty advisor for the academic portion of their college experience and a career coach for career preparation.
The mentors use their professional background and life experiences to fuse it all together in a "real-life" context, said Chante Clarkson, the mentor program's director.
Since the fall of 2013, Columbia College has matched students with more than 400 mentors from more than 200 companies throughout the Columbia area, Clarkson said.
The professional and experienced women come from companies and organizations such as SCANA, Blue Cross Blue Shield of South Carolina, Colonial Life, Nephron, Women in Philanthropy, and Palmetto Center for Women, the college said. They combine with local K-12 school districts to make up a major portion of the college's mentors.
"The goal of the program is simply to give our students an opportunity to reach that next level of success, sooner and more efficiently than they would have if they had to do it alone," Clarkson said.
"We are trying to give them an advantage for career and other preparations by introducing them to professionals in the community and allowing them to build those types of connections early in their academic years, so that they are prepared for it by the time they graduate."
Columbia College enrolls about 1,700 students, including its 700-member, all-female residential day college student body, plus a co-educational evening student population and its co-educational online and graduate student populations.
While the mentorship program is offered to all Columbia College students, day students in the Women's College make up the majority of participants, Clarkson said.
Lainey Wood, a rising senior majoring in communications studies at the college, said the program has benefited her in ways she had not imagined. "I thought that the mentor experience was really about finding a mentor that would help you land in the career field that you wanted to land in and find the right job," Wood said.
Her mentor, Carla Moore, a Columbia College alum, helped Wood embrace what she wanted to do, "but she also helped me embrace the sisterhood of Columbia College and really enjoy everything that it had to offer," Wood said.
Wood is a communications intern at Washington Street United Methodist Church in Columbia.
Columbia College starts its mentoring program during each student's first semester, making the mentorship a four-year relationship, rather than a quick, one-semester or even a short, one-year college experience en route to graduation, said Christine LaCola, executive director of the Columbia College Institute for Leadership and Professional Excellence.
"We're trying to build these relationships with students and professionals in the community right away, so that they're not just relying on one source of education – purely the academic side – but really on the living side and creating pathways for themselves by looking at models of behavior," LaCola said.
All of the students and mentors are female, LaCola noted. Also, all first-year students in the Women's College are required to participate in the mentorship program.
Relationships go pretty deep and levels of trust between mentor and mentee are built up to significant enough levels as to accelerate the students' momentum to move ahead, LaCola said.
"Everyone wants to bring someone up," said LaCola, the leadership institute's executive director. "This program brings people up. They still have to finish their academics. They still have to get a degree from Columbia College. But they also can come out of it with a network and a professional understanding they might not have had otherwise."
Columbia College's mentorship program also addresses a generational issue that confronts today's college-age student, Clarkson said. "Mentoring programs all over this country are developing because of the generational need to introduce young people to a different type of relationship-building than the one they are accustomed to within their circles," she said.
For Kennyatta Gilchrist, a rising senior majoring in speech language pathology with a Spanish minor, is an Abbeville native whose experience in the mentorship program has been "absolutely fabulous" she said, and her Columbia College mentor has become something of a best friend.
"She has invited me to her home on several occasions and she has allowed me to be a huge part of her life," Gilchrist said. Since they met, her mentor has married and given birth to a daughter.
"It has allowed me have a person I would be able to go to, not knowing many people from Columbia, and she has welcomed me into her home and always said: If you need anything, my door is always open," said Gilchrist, a member of the school's basketball team.
"She has come to my games. Her mentor (at a different women's college) was her best friend and she now has become my best friend," Gilchrist said. "I've enjoyed every single minute with her and I love my mentor to death."
Roddie Burris: 803-771-8398
Read more here: http://www.thestate.com/news/business/article83218117.html#storylink=cpy