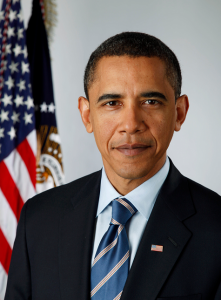 President Barack Obama's visit to Benedict College on Friday will bring attention to the private Columbia school and create memories for its 2,444 students.
"This probably will be one of the biggest moments of my life," said Prathon Williams, a junior electrical engineering major from Fayetteville, N.C.
Obama is making his first trip to South Carolina since winning the state's Democratic presidential primary in 2008.
Details of the president's Friday visit to Columbia have not been released by the White House.
But Obama is expected to talk about youth leadership during his visit to the historically black college, which comes a day before the president heads to Selma, Ala., for the 50th anniversary of the infamous, bloody voting-rights march. Representatives from youth leadership groups — including the Urban League, Upward Bound and City Year — have been invited to the president's speech at Benedict, officials said.
"It's a very big deal," Benedict President David Swinton said. "This is a historic event. I hope it means a lot to our prestige and credibility."
Swinton said he is pleased the president's visit will draw attention to a historically black college. "We're not trying to be Harvard. We're trying to be who we are — a school where disadvantaged African-Americans who have been excluded can fully participate (in college)," Swinton said. "I hope he thinks that's important."
Benedict student Amber Myers is getting a second chance to see Obama.
The senior finance major first saw Obama when she was a hig-school student in Kingstree, two days before the then-U.S. senator from Illinois trounced Hillary Clinton in the state's 2008 primary.
"Everybody is talking about this on Facebook," Myers said. "I'm so excited. This puts us on the map."
Jaron Vanderhall, a junior from Dillon, said Obama's visit is something students will talk about for years.
His Benedict classmates respect the nation's first African-American president, the early childhood education major said. "I admire his initiative and drive."
Workers were busy preparing Benedict's Mays Arena Tuesday for Obama's speech at the facility Friday. The number of people who have been invited to attend the speech has not been disclosed, but the arena can hold 3,500 for basketball games.
Some classes, held on floors above the arena, will have to move Friday. Meanwhile, administrators are working on how to accommodate more than 100 reporters and TV crews who plan on covering Obama's visit.
Benedict is spending $1,000 on a new 20-foot-by-5-foot banner with the school's name, web address and logo to go behind the president, spokeswoman Kymm Hunter said. The current banner is too shiny for TV lights.
Obama's trip to Benedict means three downtown Columbia colleges will have been visited by Washington's top two politicians in less than a year.
Vice President Joe Biden gave May's commencement address at the University of South Carolina and headlined a voter rally at Allen University, another historically black private college, in October.