Presbyterian College President Bob Staton has announced that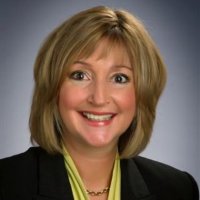 Suzanee Petrusch has been selected to serve as the College's new vice president for enrollment and financial aid.
Petrusch is presently vice president for enrollment management at St. Mary's University in San Antonio. She oversees the Offices of Admission, including Graduate & Adult Enrollment Services. Her responsibilities include financial assistance, enrollment marketing, and student retention. Among markers of the enrollment division's success, Petrusch notes the 28 percent increase in the size of the first-year class, the first enactment of a deposit wait list, and improvements in persistence of first-generation students.
Prior to joining the administration at St. Mary's, Petrusch enjoyed 15 years of progressive responsibility at the University of Dayton where she began as an admission counselor and last served as the assistant vice president for enrollment management. Petrusch holds a M.S. in Education from the University of Dayton and a B.S. in Business Administration from Trinity University. She is currently pursuing a doctorate in Educational Leadership at The University of Texas at San Antonio.
Petrusch will assume leadership responsibilities for admissions and financial aid and will serve as a member of the president's leadership team.
"We are very pleased to introduce Suzanne Petrusch to the Presbyterian College family, the Clinton community and Laurens County, and to future PC students and their families," said Staton. "It was clear during the national search process that her leadership, expertise and accomplishments were a great fit for our priorities. We found in her a deep commitment to higher education that focuses on producing graduates grounded in PC's values. As we move forward, I am confident she brings the leadership needed to grow our enrollment."
Petrusch said she and her husband Mike, a manufacturing executive with experience in plant management and industrial sales, are excited and honored to become a part of the PC family. "PC incorporates the principles that are important to me in my professional and personal life," she said. "With a strong appreciation for the values of faith-based, liberal arts education, I embrace the mission of PC and admire the work underway to Build an Inspired Future for PC."
"Presbyterian College's reputation as a top liberal arts college combined with the beauty of the campus; the talented faculty, staff, and students; and the accomplished alumni base made PC the clear choice for me. I look forward to working with everyone to tell the compelling PC story to future students, parents, and other critical constituents. Together, we will shape the next chapter and contribute to a vibrant, long-term future for PC."