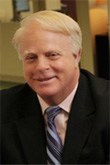 NEWBERRY, S.C. – Newberry College President Dr. Maurice Scherrens has been elected to the South Carolina delegation of the Southern Association of Colleges and Schools Commission on Colleges (SACSCOC).
SACSCOC oversees the accreditation of colleges within the southern region, which includes Alabama, Florida, Georgia, Kentucky, Louisiana, Mississippi, North Carolina, South Carolina, Tennessee, Texas, and Virginia.
As a member of the Board of Trustees, Scherrens will serve a three-year term from 2016-2018 helping to guide the organization and implement the accreditation process, ensuring that each accredited institution has the necessary focus, resources, programs and services to meet the standards of excellence required for continued accreditation as an institution of higher education.
Scherrens was chosen by the College Delegate Assembly, comprised of one voting member from each accredited institution within the region. The Assembly elects 77 members to the Board of Trustees, with seven representatives for each of the 11 member states.
"Having recently completed the reaffirmation process for Newberry College and having served on SACS reaffirmation teams for more than 20 years, I believe I can provide a perspective that will be useful in guiding the process and policy decisions of the Board of Trustees," Scherrens said.
Under Scherrens' leadership, Newberry College was fully reaffirmed for accreditation in December 2014. Inaugurated as the 22nd president of Newberry College, 2016 marks the fourth year of his presidency.