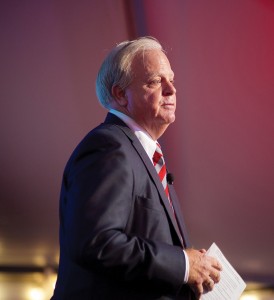 NEWBERRY, S.C. — Newberry College has embarked on a Program Prioritization Process, a six-month self-study project intended to help the College shape its strategic direction for 2018 and beyond.
The Program Prioritization Process will provide a comprehensive, data-driven examination of both the academic and administrative service units of Newberry College. It will focus on assessing the impact and mission centrality of programs, scanning for growth and development opportunities of academic programs, assessing the scope and objective of administrative units and examining areas in need of streamlining or expansion.
"The Program Prioritization Process will engage faculty and staff at every level throughout the College," said Newberry College president Dr. Maurice Scherrens. "This is the perfect time for us to do a critical analysis of the programs we offer and the allocation of our resources to ensure that we are as effective as possible in meeting the changing needs of today's learners."
This approach will identify the programs of highest priority which will help the College maintain focus and allocate existing resources to achieve institutional goals and objectives.
The Program Prioritization Process was endorsed by the Board of Trustees on Dec. 1, 2015. President Scherrens appointed a seven-member steering committee drawn from academic and administrative departments who will oversee the effort. He also appointed a Program Prioritization Process (P3) committee with 10 faculty and seven staff members co-chaired by the dean for academic affairs and the dean for student affairs.
President Scherrens described the Program Prioritization Process and announced the committees at a Town Hall-style meeting with faculty and staff held on-campus on Dec. 8, 2015. The committee will begin its work in January 2016 and provide monthly progress reports. There will be additional town hall meetings during the spring semester. The expectation is to have a set of recommendations for the Board of Trustees in June 2016 and to begin adoption and implementation of the committee's recommendations beginning with fall semester 2016.
Read more in the Newberry College Newsroom at https://www.newberry.edu/news/newberry-college-launches-strategic-planning-process-to-shape-the-future.