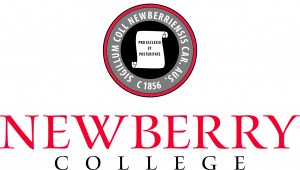 NEWBERRY, S.C. – Newberry College welcomed a record high 379 new students to campus this fall, a 19 percent increase compared to this time last year and the largest incoming class in the 157 year history of the College.
The College enrolled 1,084 students for the fall 2014 semester. The total represents a 4.2 percent increase over last year's total of 1,040. Enrollment totals included 277 freshmen, 86 transfers and 16 readmits. Seventy-six percent of the student body and 72 percent of freshmen hail from South Carolina with the majority of out-of-state enrollment coming from Southeast and Mid-Atlantic regions as well as California.
Dean of Enrollment Management Delsie Phillips said enrollment growth reflects the College's strategic focus on relationship-building with students and their families early in the recruitment process.
"We've placed greater emphasis on expanding opportunities for students and their families to visit campus as well as offering specialized visit opportunities for students with specific academic or programmatic interests," Phillips said. "We've also streamlined the financial aid process to give families a more complete picture of their actual tuition costs earlier in the application process."
Director of Financial Aid Danielle Bell noted that enrollment growth has been aided by the Newberry College Tuition Promise, which guarantees students that their tuition rate won't increase during the four years they're in school.
"Parents have reacted very positively to the Tuition Promise," Bell said. "Combined with our streamlined financial aid process, these factors have helped families make more informed decisions and feel more comfortable about committing to Newberry College earlier."
Director of Admission Joel Vander Horst noted that the largest enrollment gains this year have come from majors in which Newberry College has long enjoyed a dominant position.
"We have continued to experience growth in areas of historic strength, such as Teacher Education, Nursing, Forensic Chemistry and other science majors," Vander Horst said. "Business Administration, Music and Communications attract a substantial number of students. We're also seeing rapid growth in our Sport Management major and Athletic Training minor." He added, "Newberry College is in demand and we are advising students to apply early to secure their admission and best chance for financial aid."
Newberry College President Dr. Maurice Scherrens noted that enrollment growth reflects the overall changes taking place at the College.
"We are undergoing a transformation and there is a shared sense of energy and enthusiasm surrounding what we have accomplished and what we see on our horizon," Scherrens said. "There is no better time to be at Newberry College."
###
ABOUT NEWBERRY COLLEGE: Newberry College is private, residential, co-educational college with a diverse student population. The College offers baccalaureate degrees in 28 majors, 35 minors, 31 areas of concentration and 10 pre-professional programs. The College features a radio and television station and offers 17 NCAA Division II sports as well as cheerleading and dance. Founded in 1856 by the Lutheran Church, the college is accredited by The Southern Association of Colleges and Schools, the Commission on Collegiate Nursing Education, the National Council for Accreditation of Teacher Education and the National Association of Schools of Music. Newberry College was ranked in the top tier of regional colleges in the South in the 2013 issue of U.S. News & World Report's Best Colleges in the U.S. For more information about Newberry College, go to www.newberry.edu