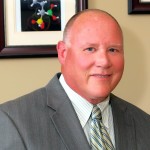 SUMTER, SC – David R. Magnin, associate professor of chemistry, was recently inducted into a scientific Hall of Fame and became part of the newest Heroes of Chemistry honorees.   Honorees are nominated in recognition of their talent, creativity, and innovation.  Magnin is one of seven scientists who comprised the Bristol-Myers Squibb team in the development of Juxtapid (Lomitapide), a drug used to treat patients with homozygous familial hypercholesterolemia, a rare genetic disease that produces severely high cholesterol levels.
"I recognized at the time I was working on a very special project," Magnin said of the years of research and development.  "It was a rare privilege to be in the right place, at the right time, and to be surrounded by great individuals."
Each year, the award is bestowed by the American Chemical Society (ACS), the world's largest scientific society.  Previous Heroes have excelled at prominent international corporations and have developed numerous commercial products that demonstrate strong financial performance.  The commercial success of their products in the marketplace is an important criterion for this honor because the ACS recognizes that good business results follow good science.
"We consider it an asset to have Dr. Magnin as a member of the college's faculty," said college president, Luns C. Richardson.  "Our students are assured to benefit from his global contribution and outstanding scholarship."
A recognition ceremony was held during ACS' 248th National Meeting and Exposition in San Francisco, CA on last month.