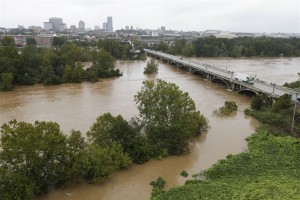 The historic storms and flooding that raked South Carolina beginning October 2, 2015 forced the cancellation of the SCICU Board of Trustees meeting scheduled for October 6 at Newberry College.
The meeting will not be rescheduled, and the Board's Executive Committee will determine how to legally ratify a number of important action items on the Board's agenda. In the meantime, SCICU staff will move forward provisionally as directed by the Executive Committee in their recommendations provided to the Board in the detailed materials distributed prior to the scheduled meeting.
The next regular meeting of the Board of Trustees will be in the first quarter of 2016.