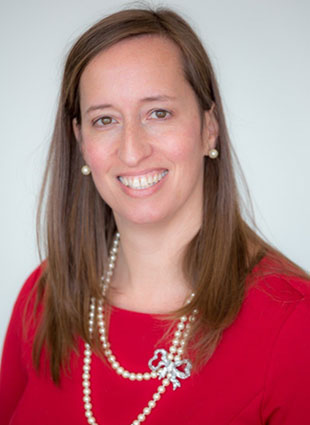 Furman University and Wofford College have partnered to hire a new Title IX and Americans with Disability Act (ADA) coordinator to serve both campuses.
Melissa M. Nichols of Greenville started her Title IX duties with Furman and Wofford on March 1.
Nichols, an attorney, previously served as crisis and compliance director and legal counsel to the Julie Valentine Center in Greenville.
"It has been a pleasure working with Wofford to create this unique position that will serve both institutions," said Furman president Elizabeth Davis. "It is a great example of two schools addressing the increasing demands of federal regulations compliance by being creative and finding ways to reduce our operating costs."
"Furman and Wofford are in a unique position of being competitors on the football field and the basketball court, but partners in this very important endeavor of ensuring that we are compliant with all requirements under Title IX and the ADA," says Wofford President Nayef H. Samhat. "We are pleased to be able to partner with Furman in this way and look forward to having Melissa Nichols on board."
Nichols has been an attorney with the Wilkes Law Firm P.A. in Spartanburg, and with Vorys Sater Seymour & Pease LLP in Alexandria, Va. She clerked for the Hon. Joseph R. Goodwin, U.S. District Judge in the Southern District of West Virginia. She is a graduate of Tulane University and received her law degree from Washington and Lee University School of Law.
As the Title IX and ADA coordinator for Furman and Wofford, Nichols will be responsible for monitoring the overall implementation of state and federal civil rights requirements for the institutions, including Section 504 of the Rehabilitation Act of 1973.
Under Title IX, she will monitor policies, coordinate and provide educational and training materials and programs to the institutions, coordinate investigations of complaints, ensure a fair and neutral process for all parties, provide consultation to senior administrators, and monitor all other aspects of the colleges' Title IX compliance. Title IX is a comprehensive federal law that prohibits discrimination on the basis of sex in any federally funded education program or activity.
Under ADA and the Rehabilitation Act, Nichols will be responsible for compliance with state and federal laws and regulations pertaining to persons with disabilities. She will coordinate and monitor compliance, oversee prevention efforts, and coordinate the investigation of complaints and the appeal process for alleged violations.
Furman and Wofford officials said that sharing a coordinator for these efforts is unique for colleges and universities. "This partnership will be beneficial to both institutions—providing us with effective oversight of these important areas while allowing us to share expenses and expertise," Samhat says.
For more information, contact Furman's News and Media Relations office at 864-294-3107 or Wofford's News Service office at 864-597-4180.