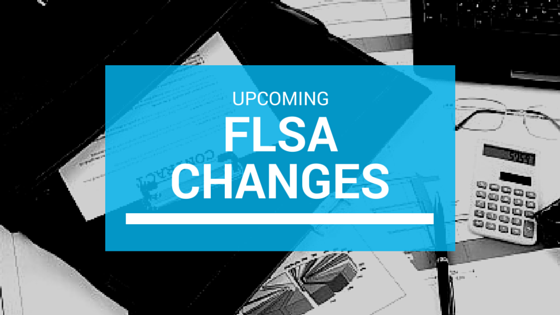 COLUMBIA, SC – Campus administrators at SCICU member colleges and universities have been putting in their own overtime this summer as they prepare to implement the new federal rules for determining and compensating employees by the December 1, 2016 deadline.
The Department of Labor's Final Rule on Defining and Delimiting the Exemptions for Executive, Administrative, Professional, Outside Sales and Computer Employees under the Fair Labor Standards Act (FLSA) (the "Overtime Rule") is intended to strengthen overtime protections and provide greater clarity for both workers and employers. The Final Rule updates the salary level required for the executive, administrative, and professional ("white collar") exemptions to ensure that the FLSA's intended overtime protections are fully implemented and to simplify the identification of overtime-protected employees. Most significantly, the new overtime rules updated the salary level threshold above which certain "white collar" workers may be exempt from overtime.
After more than 10 years, the new rule will raise the salary level threshold from its previous amount of $455 per week (the equivalent of $23,660 a year) to $913 per week (the equivalent of $47,476 per year) in 2016. The rule will also raise the compensation level for highly compensated employees subject to a more minimal duties test from its previous amount of $100,000 to $134,004 annually.
The Final Rule also establishes a mechanism for automatically updating the salary level threshold and compensation level for highly-compensated employees every three years, with the first update to take place in 2020.
On most campuses, administrators have analyzed the position descriptions and compensation levels of all their employees to determine the most appropriate and compliant way to compensate individuals. In many cases, new or revised policies are being introduced to govern time and attendance requirements. As a result, more extensive time-keeping procedures and programs are being introduced. Many members expect that their personnel costs and the cost of human resources management will increase once they finalize revised policies and procedures.
SCICU has worked with member colleges and universities to provide or enhance the resources they need to work through the many challenges facing them in their race to the December 1, 2016 deadline.
In preparation for the December 1 FLSA implementation deadline, SCICU and Board of Trustee member Daniel Sulton hosted a free seminar on the FLSA changes at the law offices of Ogletree Deakins in Greenville. Thirty-five participants from 16 SCICU member institutions attended this July 28 seminar and networking luncheon. Sulton, a 1995 graduate of Wofford College, is a shareholder at Ogletree Deakins and is a member of the firm's employee benefits practice group. He has also assisted higher education institutions with employee benefits issues.
Sulton is a member of the SCICU Board of Trustees, and currently is the chair of the SCICU Public Policy committee.
Efforts to assist all SCICU members with their effort to comply with the new rules will continue throughout the year.