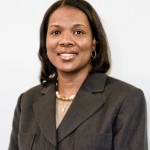 Denmark, S.C. — Voorhees College has hired Dr. Pamela Martin Wilson as its new executive vice president/vice president of academic and student affairs.
Dr. Wilson has more than two decades of experience in higher education. She comes to Voorhees from her most recent position as president of Allen University.
Additional positions held by Dr. Wilson at Allen University include executive vice president, associate vice president of academic and student affairs and chair of the Division of Humanities and Social Science.
"We are thrilled that Dr. Wilson has joined Voorhees College," said President Cleveland L. Sellers, Jr. "She brings a wealth of knowledge and experience in higher education that will be beneficial for our faculty, staff and students."
Dr. Wilson's Voorhees ties are strong as she graduated from the institution in 1994 with a Bachelor of Arts degree in English communications.
Dr. Wilson said she is excited about returning to her alma mater and she looks forward to working with President Sellers.
"Some of the excitement of this position is the work itself.  I have worked in higher education for 21 years in many capacities, from the lowest level to the top level, and I am always excited to see programs and ideas at work.  I'm excited to be working with such a multi-faceted and multi-talented group of people," Wilson said.
She added, "I'm probably most excited to be back at my alma mater, playing a role in giving it something it gave to me a long time ago— enthusiasm and continued success.  Finally, I'm excited to be working under the presidential leadership of my long-time mentor, Dr. Cleveland L. Sellers, Jr."
Dr. Wilson said future goals at Voorhees are to provide fundamental support to students, professional support and advocacy for faculty and staff, and collaboration with the administration.
"Additionally, I hope to encourage alumni and other stakeholders to invest in Voorhees through finances, recruitment, volunteerism and engagement. Primarily, I want to ensure the effectiveness and efficiency of the academic and student affairs unit of the college."
Dr. Wilson has also taught at various institutions including Georgia Southern University, Virginia State University, Ohio State University, Benedict College and Indiana State University.
After graduating from Voorhees, Dr. Wilson later received a Master of Arts degree in English from Indiana State University and a doctorate degree in rhetoric and composition with an emphasis in business and administrative communication from Ohio State University. She also received a certificate of completion from the Harvard Seminar for New University Presidents at the Graduate School of Education at Harvard University.
In her new role at Voorhees, Dr. Wilson hopes to build a sense of togetherness among the administration, faculty, staff and students.
"My biggest challenge will be adjusting to the workplace culture of Voorhees College while simultaneously building teams and avoiding the semblance of alienation while we all work together in advancing the vision and mission of the college."
For more information, contact Teesa Brunson, communications director, at 803-780-1194 or at tbrunson@voorhees.edu.
Voorhees College is a private, coeducational institution affiliated with the Episcopal Church and the United Negro College Fund. From its founding in 1897, Voorhees has evolved into a leading four-year liberal arts college.  Voorhees College is accredited by the Commission on Colleges of the Southern Association of Colleges and Schools to award the baccalaureate degree.  Contact the Commission on Colleges at 1866 Southern Lane, Decatur, Georgia 30033-4097 or call 404-679-4500 for questions about the accreditation of Voorhees College. Voorhees is fully committed to its mission to meet the highest standards for educating the minds, hearts and spirits of young men and women. Additional information about Voorhees College can be found on the Web site at www.voorhees.edu.
 ###