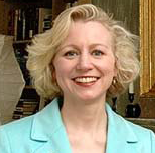 At the end of the 2015-16 academic year, Converse College President Dr. Betsy Fleming will retire after 11 years of distinguished service. During her final months on campus, Dr. Fleming's many friends and colleagues are taking the opportunity to recognize her remarkable accomplishments and the contributions that she has made to Converse College, the greater Spartanburg community, and to her state and nation.
On February 11, 2016, a delegation from the SCICU Board of Trustees joined with members of the Converse College Board of Trustees, college faculty and staff, and local leaders to celebrate and memorialize Dr. Fleming's decade of achievements.
On behalf on the SCICU Board of Trustees, Wofford College President Dr. Nayef Samhat, Spartanburg Methodist College President Scott Cochran, Trustee Kin Britton, and SCICU President Mike LeFever presented Dr. Fleming with a framed Resolution which recognized Dr. Fleming's leadership and the many ways that she contributed to the success of Converse College and the advancement of independent higher education.
As stated in the Resolution, SCICU "will miss the advice and counsel of a respected fellow Board member, colleague, mentor, and friend," and upon her retirement, the Board wishes Betsy Fleming "great success, good health, happiness, and personal and professional fulfillment."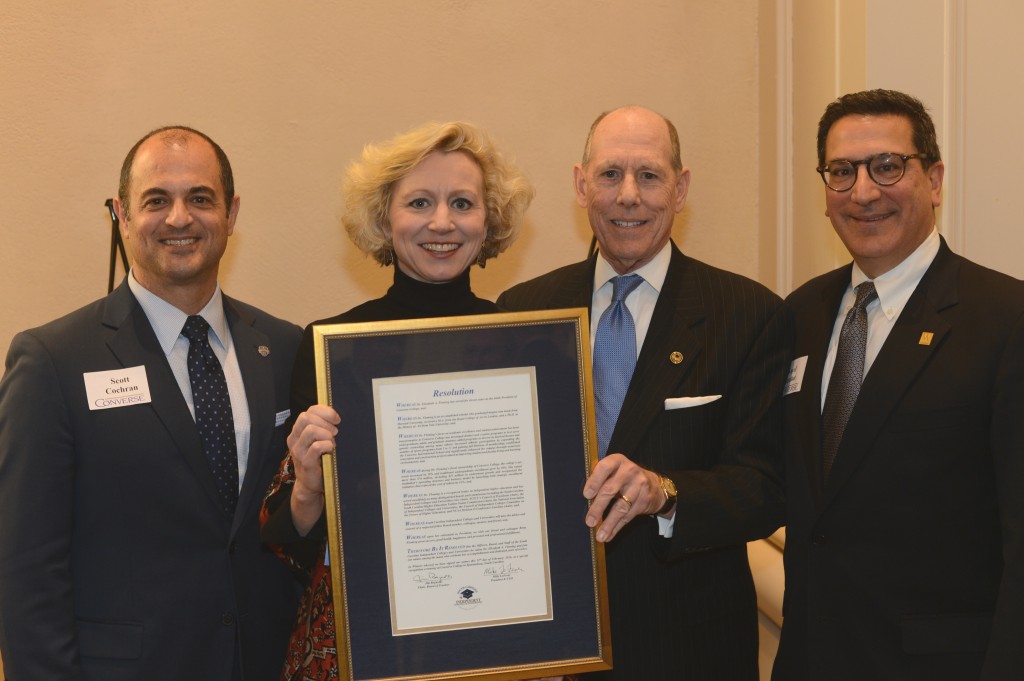 Left to Right:
Scott Cochran, President, Spartanburg Methodist College
Dr. Betsy Fleming, President, Converse College
Mike LeFever, President and CEO, South Carolina Independent Colleges and Universities, Inc.
Dr. Nayef Samhat, President, Wofford College
Kin Britton, SCICU Trustee (not pictured, but in attendance)
The text of the SCICU resolution honoring Dr. Betsy Fleming may be viewed here.