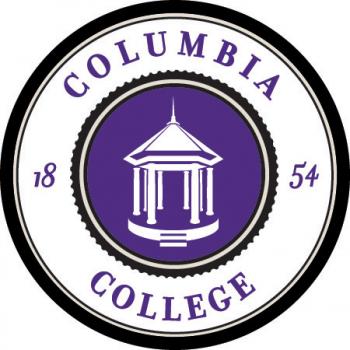 COLUMBIA, SC (courtesy of columbiasc.edu) — Columbia College will reduce its tuition price to $19,500, a decrease of nearly $10,000 from the current tuition price, for full-time students in its traditional undergraduate program starting with the 2017-18 academic year. This move aligns the institution's "sticker price" more closely with the average net cost to attend.
With this tuition reduction, Columbia College is addressing the national issue of college affordability, while also taking steps to simplify the price of tuition. "The College's culture of innovative and forward-thinking allows us to take this step," said Beth Dinndorf, President of Columbia College. "As a result, we have the opportunity to significantly decrease our tuition price while still maintaining and improving the high quality and lasting value that a Columbia College degree holds."
The tuition reboot will ensure that the value of a private education can be accessed by any student who seeks to obtain a higher education degree. Just as we challenge our students to be change agents for good, we commit ourselves to shifting the current academic and fiscal climate to focus on real value in terms of both cost and quality of outcomes.
This new tuition level of $19,500 will position Columbia College with one of the lowest prices of any four-year private college or university in the region and is comparable with total costs at premier public universities both in and out of state. Institutional scholarships and need-based financial aid will continue to be awarded to Columbia College students, lowering the cost for some students even further from the published price.
"While Columbia College may not be the first private institution to scale back tuition, we are leading the market in accessibility and outcomes," Dinndorf said. "Our tuition reboot is an intentional and progressive step toward providing an exceptional private college education at an affordable price."
Click here to learn more about tuition reduction at Columbia College.