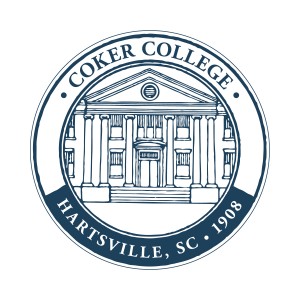 Hartsville, S.C. – On Saturday, March 19, 2016, Coker College will hold a sustainability conference titled "Stewards of the Earth: Confronting Climate Change." The event, which is free and open to the public, will be held in the Music Building Recital Hall on Coker's campus.
The event was organized by Coker College Associate Professor of Sociology Mal Hyman on behalf of Coker's Green Team, Rev. Leo Woodberry from the Kingdom Living Church in Florence and Jim Frederick from Clemson University and the Pee Dee Research Center. It is hosted by Coker College's Green Team, a campus organization made up of faculty, staff and student volunteers that is dedicated to promoting sustainable practices and educating the campus community on environmental issues.
"Our civilization has become a force of nature," said Hyman, "that threatens our security in ways that are hard to imagine, yet opens unprecedented possibilities for progress—if we envision the implications."
Last year, Coker College hosted its first-ever sustainability seminar as part of the college's annual Earth Day celebrations. This year, the event was expanded to include more speakers and presentations, broken up into multiple sessions throughout the morning.
The conference will run from 9:00 a.m. until 12:30 p.m. with a series of presentations on a variety of topics related to sustainable practices, renewable energy and climate change. Presenters will include representatives from Coker College, Clemson University, the Coastal Conservation League, Duke Energy, Sonoco Products Company and more. The full schedule is below. Attendees are encouraged to drop in and attend whichever presentations they can.
Coker College's Earth Day celebrations also include the Kalmia Gardens Earth Day Festival, an annual event that aims to bring awareness to sustainability in honor of Earth Day (April 22, 2015). This year's festival will take place at Kalmia Gardens on April 9 from 10 a.m. until 2 p.m. and will feature games and other children's activities, reptile and amphibian displays and guided biology and birding walks. It will also include environmental information booths, falconry and beekeeping demonstrations, music and art vendors and a rain barrel art contest sponsored by The Florence Darlington Stormwater Consortium.
For more information, please contact Mal Hyman at mhyman@coker.edu or (843) 383-8100.
Event Summary:
What: Stewards of the Earth: Confronting Climate Change

Where: Music Building Recital Hall, Performing Arts Center, Coker College campus

When: Saturday, March 19, 2016, 9:00 a.m. – 12:30 p.m.

Event Schedule:
9:00-9:05: Welcome
Rev. John Foster, professor of Religious Studies at Coker College
9:05-10:20: Session 1 Presentations
9:05-9:20: What is Climate Change
Jim Frederick, Clemson University
9:20-9:30: Impacts on National Security
Mal Hyman, Coker College
9:30-9:45: Offshore Oil Drilling
Alan Hancock, Coastal Conservation League
9:45-10:05: Renewable Energy
Jim Frederick, Clemson University
10:05-10:20: Environmental Justice
Leo Woodberry, Kingdom Living Temple
10:20-10:35: Break
10:35-11:35: Session 2 Presentations
10:35-10:50: S.C. State Energy Program
Nanette Edwards, S.C. Office of Regulatory Services
10:50-11:05: New Solar and Energy Efficiency Programs
Breeden John, The Electric Cooperatives of South Carolina
11:05-11:20: Solarize S.C.
Sara Hummel Rajca, SmartPower
11:20-11:35: Duke Energy
11:35-11:40: Break
11:40-12:30: Session 3 Presentations
11:40-12:05: Sustainability at Sonoco
Laura Rowell, Sonoco Products Company (biomass boiler)
Roxane Debaty, Sonoco Products Company (packaging and food waste)
12:05-12:20: Solar Energy
Andrew Street, Independent Solar Contractor
12:20-12:30: S.C. Legislative Proposals
12:30: Concluding remarks
Leo Woodberry, Kingdom Living Temple
Release written by Director of Institutional Identity Laura Hoxworth.