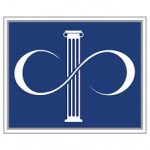 The Council of Independent Colleges (CIC) has selected Coker College, Limestone College, Presbyterian College, and Wofford College to participate in a new Consortium on Digital Resources for Teaching and Research.
The consortium is comprised of 42 colleges and universities that will work together to build digital collections using the cloud-based digital platform Shared Shelf. Developed by Artstor, Shared Shelf will enable member institutions to increase their capacity to store, preserve and catalogue collections of digital images, documents, audio and video files while streamlining administrative capabilities.
Funding for Shared Shelf is provided by the Andrew W. Mellon Foundation. Over the next four years, the grant will subsidize the use of Shared Shelf by Consortium member institutions as well as team participation in three workshops.
The four SCICU members will be working on the following projects:
Coker College
The project will allow the college to share digital collections and student and faculty projects and research. For example, students in a course on British Literature or World Literature receive assignments that are often confusing to them. Shared Shelf will provide students with a searchable database of previous students' responses to the assignments.
Limestone College
Limestone College will focus on digitizing and archiving student research and creative works including conference papers, poster sessions, studio art works, creative writing projects, and oral histories.
Presbyterian College
Presbyterian will work on three archival collections to support an overall theme: the Textile Mill Memory Project. The collection chronicles the history of Clinton Cotton Mills and other small businesses in upstate South Carolina and includes photographs, correspondence, clippings, and a complete run of the mill's newsletter between 1952 and 1984.
Wofford College
A herbarium collection, works of art from the college's permanent collection (including American Southern artist Julia Elizabeth Tolbert, Hungarian Impressionist works, and historical portraits), and a 16th century liturgical codex will be the foci of the project for the Consortium.