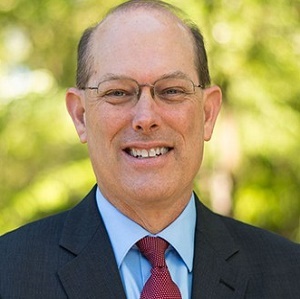 Tony Floyd, Executive Vice President at Coker College, has been chosen by the Council of Independent Colleges (CIC) to be part of the council's Presidential Vocation and Institutional Mission initiative.
The year-long program, which will be attended by 20 senior colleges administrators, aims to prepare the administrators to transition into college and university presidencies. The participants will take part in seminars and get advice from experts.
"The alignment of personal vocation and institutional mission emphasized in this program addresses a common pitfall of presidencies," CIC President Richard Ekman said. "The program aims to help participants achieve great things for their institutions and to avoid being 'the right person in the wrong place'."
Floyd served as Coker's VP for administration and legal counsel for three years before being promoted in 2015 to his current post. His other responsibilities at the college include teaching undergrad and graduate students in such subjects as sports law, business law and the First Amendment. Floyd holds a Juris Doctor from the Campbell University School of Law and a bachelor's degree from the University of South Carolina.
"I am thrilled, but not surprised, that Tony has received this very deserved honor," Coker College President Robert Wyatt said. "All of us at Coker have benefited greatly from his unique mix of talent, expertise and dedication, and I'm looking forward to seeing how this new experience will challenge him to continue strengthening his leadership abilities."