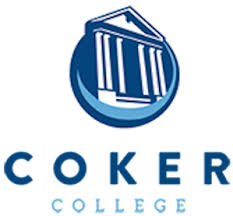 HARTSVILLE, SC (courtesy Coker.edu) – Coker College has announced its partnership with Northeastern Technical College (NETC) in Cheraw, S.C., to offer a Criminology Bridge Program for NETC students.
Scheduled to begin in the spring of 2017, the program will provide graduates of NETC's criminal justice program a direct transfer to Coker College. A direct transfer means all of a student's NETC coursework will be accepted by Coker, and they will enter with half of the bachelor's degree requirements already completed. Students will benefit from further flexibility, thanks to Coker's advanced educational technology: Online course offerings, in combination with on-site instruction at NETC, will allow students to complete two required classes per eight-week term.
"Our partnership with NETC is an exciting opportunity to serve our community," said Coker College President Robert Wyatt. "This bridge program provides a lower-cost option for local criminology students working toward their bachelor's degree. The online learning platforms we're using also make this a highly accessible professional development option for law enforcement officers and employees in the criminal justice system."
For students accepted into the program, the transfer to Coker College will be seamless. Additionally, bridge program participants will receive admissions counseling with both NETC advisors and Coker College advisors, a waived application fee to Coker, and free admission to Coker's athletic and cultural events.
"We are thrilled to expand our collaboration with Northeastern Technical College," said Elaine Hodges, director of Coker's Adult Degree Program. "Northeastern's criminal justice graduates will be able to continue their education, without having to travel outside of their community. The faculty and staff of Coker College look forward to working with the NETC graduates to teach, guide, and provide support as they work toward earning their bachelor's degrees."
For more information about Coker College's Criminology Bridge Program, please contact Michelle Coyle at mcoyle@coker.edu or (843) 857-4213.