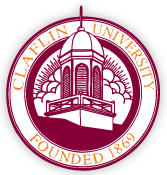 It comes as no surprise that Claflin University was honored as the 2015 HBCU of the Year and Alumni Association of the Year by HBCU Digest at its annual AARP HBCU Awards presentation on June 10. The recognition is clearly the result of a remarkable year. Claflin experienced a showcase of achievements that reflects its leadership in higher education. The award marked the second consecutive year Claflin ​received top honors among all HBCUs. Claflin was ranked the top HBCU in the nation by Washington Monthly in 2014.
"We believe Claflin University has demonstrated that it is a leader in higher education, research and preparing our students to become globally engaged visionaries." said President Henry N. Tisdale.
"We greatly appreciate HBCU Digest's recognition of Claflin University and our alumni for these noteworthy awards. We are fortunate to have a family that is cohesive and passionate about achieving success and keyed on excellence."
Claflin achieved excellence in virtually every facet of its six guiding principles — commitments to excellence, valuing people, customer focus, exemplary educational programs, and financial accountability. The list of awards and accomplishments in 2014-15 was numerous.
A major highlight was the successful completion of Phase I of Claflin's "Imagine the Possibilities" Capital Campaign. Led by the Board of Trustees and the University's institutional advancement team, this very ambitious fundraising drive has raised $92 million of the $100 million goal. The funds have been used to build the endowment, strengthen academic programs and enhance facilities.
The combined success of the campaign and the generosity of Claflin alumni were largely responsible for Claflin winning the HBCU Digest Alumni Association of the Year Award. In 2013, alumni annual giving rose to an all-time high of 52.2%, among the best in the nation for all colleges and universities. Claflin continues to be the perennial leader among HBCUs in this category.
Claflin was chosen as one of only nine historically black colleges and universities nationwide by the Bill & Melinda Gates Foundation to help transform higher education. To support the initial planning process, the University was awarded a $75,000 grant through the foundation's HBCUs Pursuing Transformative Change initiative, which challenges institutions to develop transformative changes that will ensure student access and success at institutions in the 21st century.
Student achievement is undoubtedly a priority at Claflin. Emmanuel Pressley made history at Claflin when as a junior, he was named the University's first-ever Harry S. Truman Scholar. Named after former U.S. President Harry S. Truman, the scholarship is a highly competitive, merit-based award offered to U.S. college students who plan to attend graduate school in preparation for a career in public service. Pressley, a graduate of Hemingway (S.C.) High School, was one of 59 Truman Scholars who were selected from among 655 candidates nominated by 293 colleges and universities. He was the only student chosen from the state of South Carolina.
Among the other accolades received by Claflin students was the selection of senior Princess Williams as the South Carolina Collegiate Journalist of the Year for colleges and universities with enrollments under 5,000 students. Williams was chosen for the honor presented annually by the South Carolina Press Association through its Collegiate Division, which promotes journalism excellence among student publications at South Carolina institutions of higher learning.
Claflin boasts a highly-respected and diverse faculty that represents an array of experience and expertise. All are dedicated to inspiring Claflin students to become visionary leaders with global perspectives. The Claflin faculty is regularly recognized for its contributions to higher education in teaching, research and public service.
In addition to the recent awards from HBCU Digest, Claflin has been recognized and ranked for its excellence in higher education by several other national publications and websites including:
Washington Monthly – In its 2014 "Best Liberal Arts Colleges" edition, Claflin is the number one-ranked liberal arts college in South Carolina and the top HBCU in the nation. The ranking is based on its social mobility – recruiting and graduating low-income students; research – the institution's ability to produce cutting-edge research; and service – encouraging students to give back to their community.
U.S. News and World Report – Claflin has consistently ranked as one of "America's Best Colleges" for the past 16 years. In the 2015 edition, Claflin was again ranked a top national liberal arts college. Claflin was also ranked #9 nationally among Historically Black Colleges and Universities. The ranking measures tuition, enrollment, acceptance rate, retention, and graduation rate.
U.S. News and World Report — Claflin was ranked #1 in alumni giving among Historically Black Colleges and Universities by U.S. News and World Report.
President's Higher Education Community Service Honor Roll — Claflin students have earned national recognition for community service. In 2014, the university was named to for the seventh consecutive year.
Forbes.com — For the seventh year, Claflin University was ranked one of the top colleges in the United States based on student satisfactions, post-graduate success, graduation rate, and academic success.
Source link: http://www.claflin.edu/claflin-news/2015/07/14/claflin-university-named-hbcu-of-the-year