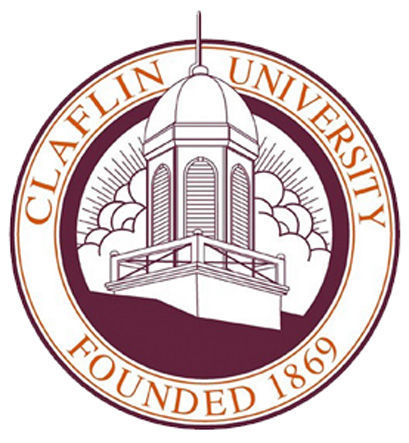 ORANGEBURG, SC — Claflin University's growing reputation as a leading 21st century institution of higher education reached a historic milestone when the University received approval from the Southern Association of Colleges and Schools Commission on Colleges (SACSCOC) to launch its Registered Nurse (RN) to Bachelor of Science in Nursing (BSN) program during the 2016 Fall semester.
Claflin becomes the only HBCU (Historically Black College/University) in the state of South Carolina to offer a bachelor's degree in nursing.
The announcement also represents the dynamic progression of Claflin's increasing emphasis in STEM (Science, Technology, Engineering, and Math) and online programs, while maintaining its distinction as a top-tier liberal arts university.
"The RN to BSN program is consistent with Claflin being the recipient of the UNCF's Career Pathways Initiative funded by Lilly Endowment Inc. and our ability to develop and sustain career-focused academic degree programs," said Claflin President Henry N. Tisdale. "We see this as a tremendous opportunity for Claflin to contribute to the workforce by producing visionary leaders in nursing and other professions within the healthcare industry."
Claflin's RN to BSN program is a hybrid or blended program that offers rigorous online and on-campus courses. The program is open only to Registered Nurses who have earned an associate degree in nursing from an accredited institution. A partnership with neighboring Orangeburg-Calhoun Technical College provides a pipeline for nursing graduates who can earn their bachelor's degree at Claflin in less than 18 months.
"Orangeburg-Calhoun Technical College and Claflin University have maintained a great working relationship over the years through collaboration on grants, and articulation agreements for academic programs," said Walter Tobin Jr., president at OC Tech. "However, Claflin's RN to BSN program represents a new opportunity for both institutions to collectively address a growing need in our region."
Tobin is confident the RN to BSN program and the partnership between Claflin and OC Tech will benefit students at both institutions. "We are looking forward to working with Claflin to help students achieve their academic and career goals in nursing," he stated.
The Regional Medical Center, also located in Orangeburg, is another important partner and a source of potential students.
"The Regional Medical Center has had a long-standing partnership with Claflin University, and we congratulate the university on the accreditation of its Bachelor of Science Nursing degree program," said Regional Medical Center President & CEO Tom Dandridge. "Healthcare is a fast-paced environment that is constantly changing. Providing registered nurses the opportunity to continue their education in our community and remain competitive in their field is a great asset for both nurses and employers of medical professionals," he added.
Claflin Provost Dr. Karl Wright congratulated his leadership team for successfully completing the accreditation process. The approval of the BSN program from SACCOC was the culmination of a strategic approach. Members of the team were Dr. Zia Hasan, Vice President for Planning, Assessment & Information Services; Dr. Verlie Tisdale, Dean of the School of Natural Sciences and Mathematics; Dr. Anisah Bagasra, Interim Director of Online Education and Dr. Cindye Richburg, Executive Director of Professional and Continuing Studies. The program will be housed under the School of Natural Sciences and Mathematics and coordinated through the Center for Professional and Continuing Studies.
"This program is vital to the community because it will improve and enhance the skills and academic preparation of nurses in this area," said Dr. Verlie Tisdale. "Orangeburg and some of the surrounding counties have been identified as being medically underserved areas. Experts are predicting a shortage of quality nurses in this area in the future due to retirement and career opportunities outside the state of South Carolina. The demand will be great and new job qualifications will require nurses to earn a bachelor's degree," she added.
The fact that RN to BSN courses are taught online (students are required to attend one on-campus class per month) aligns with Claflin's focus in re-engineering the teaching and learning experience with the integration of state-of-the art technology. The Nursing Program will also address issues related to healthcare in the community.
Claflin Online was launched in the summer of 2014 and the inaugural class of online graduates earned degrees at the 2016 Commencement Ceremony. It marked another seminal moment for Claflin and symbolized the University's transformative academic environment.
"Our program is the perfect mix of online and on-campus learning," said Richburg.
"This hybrid program meets one Saturday per month for two class meetings each eight-week term. Hybrid learning offers students the benefits of online and on-campus learning including class discussions and project development," she added. "We are focused on student-success regardless of when, where and how they access our widely-respected faculty, and nationally-recognized academic programs."
For more information on Claflin's Bachelor of Science in Nursing (BSN) Program, contact Dr. Verlie Tisdale, Dean of the School of Natural Sciences and Mathematics (vtisdale@claflin.edu / 803- 535-5433) or Dr. Cindye Richburg, Executive Director, Center for Professional and Continuing Studies (conedu@claflin.edu / 803-535-5573).