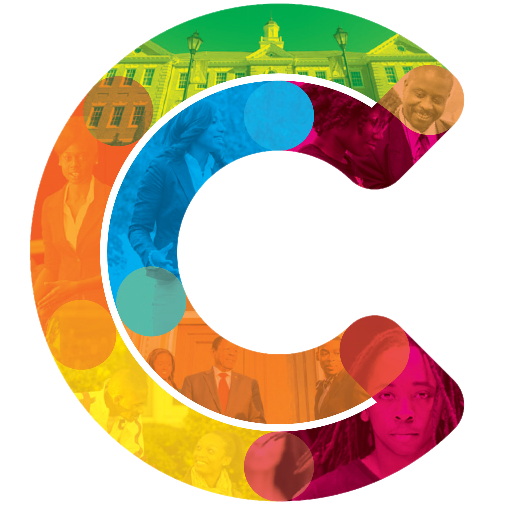 ORANGEBURG, SC (courtesy Times & Democrat, Andres Waters) – Claflin University held a sendoff ceremony on July 28 recognizing the university's first Olympian, track and field star Brandon Valentine-Parris, as he prepares to depart for Rio on Saturday.
Valentine-Parris, a rising junior at Claflin, will be representing his home country St. Vincent and the Grenadines in the 400-meter dash on Aug. 12.
The 21-year-old Olympian, who is in only his seventh year as a full-time track competitor, finished the past season at Claflin ranked third nationally in the 400-meter dash in indoor track and fourth nationally in outdoor track in NCAA Division II. Valentine-Parris was also recognized as a Division II first-team All-American.
"I'm excited to see support from the university and the community," Valentine-Parris said. "I'll do my best to put Claflin and my country on the map."
The celebration, which was held in the president's boardroom in Tingley Hall, featured the university's president, Orangeburg's mayor pro tempore, and members of the Claflin faculty, staff and athletic department.
"This is a very special event," President Henry N. Tisdale said. "And we thank Brandon for giving us a reason (to celebrate)."
Lincoln London, Claflin track and field coach, said he takes great pride in recruiting and training an Olympian.
London, who was named the 2016 U.S. Track & Field and Cross Country Coaches Association NCAA Division II Indoor and Outdoor Track & Field South Region Coach of the Year, has worked with various Olympians in the past. But working with Valentine-Parris was different because he was London's first international recruit.
"I chose him because it's all about opportunity and he took good charge of his opportunity," London said. "I'm happy and proud of him because of where he started from."
London said that while having a member of his team qualify for the Olympics is big, the program and the university, he is happiest for Valentine-Parris.
"I'm excited most of all for Brandon. I know he put in a lot of work during the year," London said. "What separates him from the rest is that he's dedicated and he works hard every day."
Mayor Pro Tempore Liz Zimmerman Keitt gave Valentine-Parris a warm message on behalf of the Orangeburg community.
"We want you to know that we are behind you and with you," Keitt said.
Tisdale left Valentine-Parris with some parting gifts for Rio, including a Claflin University hat and lanyard.
We know that you will be representing your country, but you will also be representing Claflin, Tisdale said.
"I know he will represent us and his country well," Tisdale said.
Contact the writer: awaters@timesanddemocrat.com and 803-533-5532.