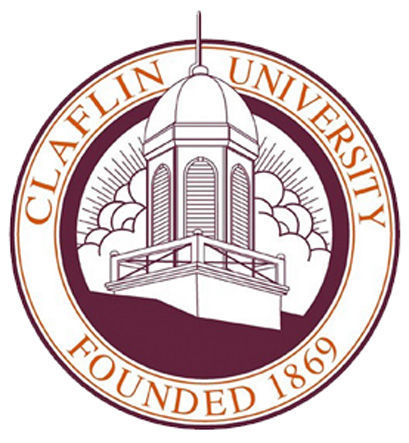 Claflin University has been awarded a $100,000 planning grant from the United Negro College Fund's Career Pathways Initiative, funded by the Lilly Endowment.
The planning grant enables Claflin to submit a proposal for a much larger award.
"We are extremely pleased that Claflin is among the institutions selected for the CPI planning grant," Claflin President Dr. Henry N. Tisdale said.
"These resources will greatly assist the university with developing and sustaining career-focused academic degree and certificate programs that will enhance how we prepare students to enter the workforce after graduation," he said.
As a recipient of the funds, Claflin will join 29 other institutions in exploring how they can develop career pathways to improve employment outcomes.
"UNCF is elated to invest in better futures for tens of thousands of students at these selected institutions; students who will become the nation's future engineers, educators and entrepreneurs," said Dr. Michael L. Lomax, UNCF president and CEO.
"This was an incredibly rigorous and competitive process. We applaud all the institutions who put their best foot forward in the interest of their students' future careers, and we commend the 30 institutions that were selected for planning grants," Lomax said.
Lilly Endowment committed $50 million last October to launch the UNCF Career Pathways Initiative to improve the job placement outcomes of graduates from historically black colleges and universities and predominately black institutions.
Institutions will employ various strategies to achieve this goal, including aligning curricula with local and national workforce needs, developing intentional career pathway options for students and strengthening students' career service operations.
The collective planning grant distribution is $2.55 million, which has the potential to impact more than 66,000 students across the 30 selected colleges and universities.
Claflin Provost and Chief Academic Officer Dr. Karl Wright said, "The benefits of this grant extend far beyond the walls of our campus. It will enable us to produce highly skilled graduates capable of meeting specific workforce needs nationally and globally through classroom and experiential education opportunities. In addition, we will increase the number of strategic partnerships with industries that offer high-paying jobs.
"These initiatives will make Claflin even more attractive for prospective students. Graduates will complete a curriculum that emphasizes job readiness and prepares them for further study and leadership positions in a global and diverse marketplace."
Click here to read the original article from The Times and Democrat.