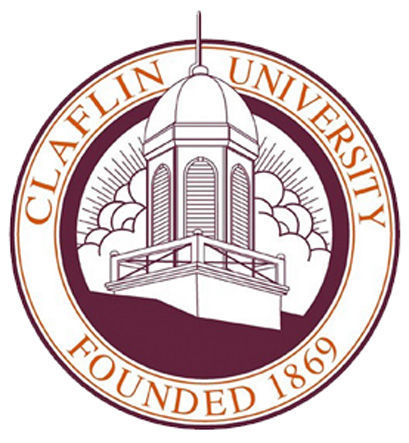 ORANGEBURG, SC (courtesy of Claflin.edu) — Claflin University has been approved to participate in the National Council for State Authorization Reciprocity Agreements (NC-SARA) which allows Claflin to recruit and market its online programs in states outside of South Carolina.  SARA is an agreement among member states, districts and territories that establishes comparable national standards for interstate offering of postsecondary distance education courses and programs. It is intended to make it easier for students to take online courses offered by postsecondary institutions based in another state.  SARA is overseen by a National Council and administered by four regional education compacts.
Claflin's approval by SARA comes only two years after the launch of Claflin Online – the University's online education program.
 "This represents another historic and transformational achievement for Claflin University," said President Henry N. Tisdale.  "The SARA agreement allows us to expand branding and marketing for our online programs beyond the borders of South Carolina.
"Students in more than 40 states and the District of Columbia can now take advantage of our exceptional academic programs and world-class faculty. This will provide us the growth in enrollment and increased national recognition we envisioned when we launched Claflin Online in the summer of 2014."
Claflin has two online graduate degree programs: the Master of Business Administration (MBA) and Master of Education (M.Ed.) in Curriculum and Instruction. Students can earn bachelor's degrees online in the new Registered Nurse (RN) to Bachelor of Science in Nursing program that started in the 2016 Fall Semester; Bachelor of Science in Organizational Management, Bachelor of Arts in Criminal Justice and Bachelor of Arts in Psychology.
"Claflin already has a really strong brand," said Elizabeth Mahaffey," the University's director of online education. "A part of my responsibility is to increase our national and global brand so that Claflin will be seen as a viable option in the online education arena."
Claflin was selected the 2015 AARP/HBCU Digest HBCU of the Year by HBCU Digest.  U.S. News and World Report has consistently ranked Claflin as one of "America's Best Colleges" for the past 17 years. The publication also ranked the University as a top tier national liberal arts college.  Washington Monthly ranked Claflin the number-one liberal arts college in South Carolina and the top HBCU in the nation in its 2015 annual College Guide.
"We will be able to reach out to recruit a new audience of non-traditional students," said Dr. Cindye Richburg Cotton, executive director for the Center of Professional and Continuing Studies.  "Each online program offers accelerated degree completion opportunities which helps to reduce the time students spend in college and reduce student debt. One of our initial goals will be to attract students from neighboring states such as Georgia, North Carolina, Tennessee and Virginia."