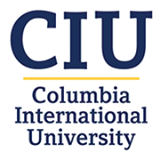 COLUMBIA, SC — Two new programs will be offered in the 2016-2017 school year at Columbia International University.
A bachelor's degree in Philosophy has been added to the list of majors for undergraduate students while a Doctor of Philosophy in Intercultural Studies is now available at the graduate level.
The Philosophy major offers students a pre-law track, a pre-seminary track or preparation for graduate school, providing a foundation for careers ranging from law to ministry to business.
Philosophy Program Director Dr. Glenn Gentry says CIU professors will work closely with students majoring in the new program.
"For all three tracks there will be extensive coaching of students to ensure the highest possible admittance rates into law school and other postsecondary schools," Gentry said. "While we expect a majority of students to matriculate on to graduate studies, we also expect a good number of our students to excel in careers with their undergraduate degree."
Meanwhile, the Ph.D. in Intercultural Studies prepares students to produce research in areas such as history and theology of mission, cultural anthropology, mission strategy, and Islamic Studies. The program is available in three-year and five-year formats.
Dr. Ed Smither, dean of the College of Intercultural Studies says the program is modeled after the European Ph.D. and can be pursued from anywhere in the world.
"It's a research degree without classes that focuses on a 100,000 word dissertation under the supervision of a qualified specialist," Smither said. "Instead of having students come to Columbia, we can take the Ph.D. to them on the field where they can do meaningful research in their own context."
Smither says the program is also affordable, costing a fraction of what many American and European Ph.D. programs charge.
For more information on both programs, contact the CIU Admissions Office at (800) 777-2227, ext. 5024 or yesciu@ciu.edu.