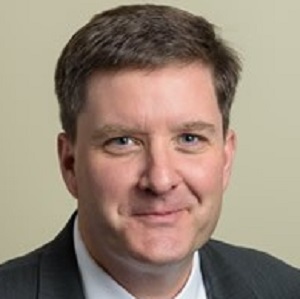 CHARLESTON, SC — Michael L. Bryant has been tapped as EVP of Charleston Southern University (CSU) in Charleston, South Carolina.
Bryant earned his doctorate at CSU, after which he came back to the university as a faculty member and chairperson of the Religion Department. He also served as Faculty Senate chair and dean of Christian studies; he is the current head of the university's strategic planning committee.
"While a student at CSU, many faculty and staff invested in me in significant ways, preparing me for the future," Bryant said. "I plan to continue their tradition of faithful, loving service. I am deeply grateful for this opportunity to serve alongside so many others who are committed to Christian higher education."
Bryant holds a number of other degrees, including a master's of divinity with an emphasis on languages and a Ph.D in Biblical studies from Southeastern Baptist Theological Seminary and a bachelor of arts degree in history from Charleston Southern.
Bryant is the School of Christian Studies current dean and also serves as an associate professor. In his new role he will be tasked with a number of duties including strategic planning and student services; additionally, he will oversee denominational relations, campus ministries and the Whitfield Center for Christian Leadership, Diversity and University Relations.
"Dr. Bryant has always been a leader and a person with impeccable integrity," CSU president Dr. Jairy Hunter Jr. said. "I enjoyed working closely with him when he was president of the student body. Dr. Bryant's passion for the university's vision of integrating faith in learning, leading and serving is inspiring."
While a search is conducted for Bryant's replacement as dean, Peter Link will lead the School of Christian Studies on an interim basis.