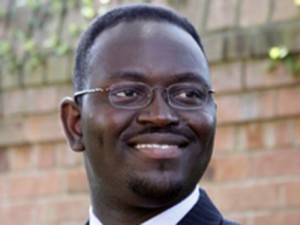 NORTH CHARLESTON, S.C. — Boeing announced February 15, 2016 that it was investing an additional $100,000 into renovations for Allen University's Chappelle Auditorium. The money was donated in memory of state Sen. Rev. Clementa Pinckney, who was killed during the Emanuel AME mass shooting.
"As our business has grown in South Carolina, it is only natural that our relationship with Allen University, a university of such historic importance to the state of South Carolina, would grow as well," said Boeing Commercial Airplanes CEO Ray Conner.
"One of the strongest advocates for restoring Chappelle Auditorium was the late Rev. Pinckney. With this grant we look forward to seeing his vision through to completion as Chappelle Auditorium is fully restored to its former state of glory."
Boeing also gave Allen University $250,000 in April 2015 towards renovation of Chappelle Auditorium. The 700-seat auditorium, originally named after Allen University President Bishop William D. Chappelle, is one of 20 historically black college structures marked for preservation by the U.S. Department of the Interior.
For additional background on the 2015 and 2016 donations by Boeing towards the renovation of Chappelle Auditorium, please refer to postings from WCIV (ABC 4 News, Mt. Pleasant, SC) and The State newspaper.