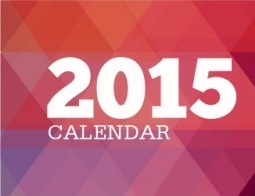 As students return to campus from the holidays and campus activities steadily increase, the SCICU calendar kicks into high gear with a number of special events and a full legislative agenda.
On January 13, the South Carolina General Assembly begins the 2015 session at noon. A few hours later Earl Mayo, executive director of the Higher Education Tuition Grants Commission, meets with the House Ways and Means Committee's Higher Education Subcommittee to request a $1.25 million increase in student aid for the purpose of increasing the maximum Tuition Grant award from $3,000 to $3,100.
SCICU's #1 Legislative Priority is to support the Commission's request for additional funding as well as advocate for full funding of the Palmetto Fellows, LIFE, and HOPE scholarship programs.
Career Connections 2015 takes place on January 26 at the Columbia Metropolitan Convention Center. More than 300 seniors from SCICU member colleges and universities are expected to interview with over 40 employers for that all-important, post-graduation job.
In early February, Mike LeFever and several college and university presidents will visit with members of South Carolina's Congressional delegation to discuss student aid funding, regulations, and higher education policy with particular emphasis on the reauthorization of the Higher Education Act.
On February 12, more than 30 students will present the results of their year-long independent research at a symposium at the Roger Milliken Innovation Center in Spartanburg.
SCICU Trustees get into the act on March 5 and 6 at the SCICU Biennial Retreat at the Westin Poinsett Hotel in Greenville. See related article for more information.
Other keys dates include: April 13-18: Independent College and University Week, April 14: Excellence in Teaching Awards Dinner, April 15: SCICU Students Day at the State House
Keep your eye on our Events Page to stay informed this coming year.